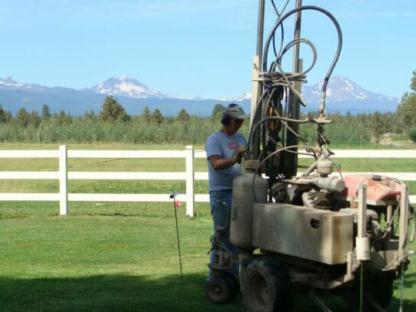 New life for your septic in ONE day without excavation

Costs about 75% less than installing a new system system

No expensive lawn replacement

Rooter and jetting services

DRAINFIELD RESTORATION ADVANTAGES:

Call For A Free Septic System Inspection

(541) 388-4546

Standing water in the yard.

Backups in the house and/or septic tank. 

Frequent septic pump-outs.

Odors in the yard.

We have the technology to restore your septic system in one day without digging or replacing the drainfield! Saving the customer thousands through our patented aeration system: The Terralift. We also offer rooter and jetting services, and our popular line of waste degrading bacteria for septic tanks. 

Signs of a Failed Septic System:

We Can Restore Your Septic System! No Digging or Installing a New System, or adding more leach lines! GUARANTEED


WHO WE ARE

We are Drainfield Restoration Services, Inc. We established in Central Oregon in 1995 We are a locally owned, and  family operated business. We efficiently restore septic systems with our trademarked "Drainfield Restoration" technique WITHOUT REPLACEING ANYTHING! We can restore any bad septic system, drainfield, without replacing the septic system or drainfield using inexpensive, safe, quick, efficient, non-invasive, state-of-the-art septic restoration & drainfield restoration techniques. We also offer rooter service, jetting (with the highest powered jetter in Central Oregon),septic tank aeration units, and our exclusive (Eco-friendly) bio-waste degrader: Biospan.

The Only Official Terralift Service Provider In Oregon - Established 1995

Drainfield Restoration Services INC.